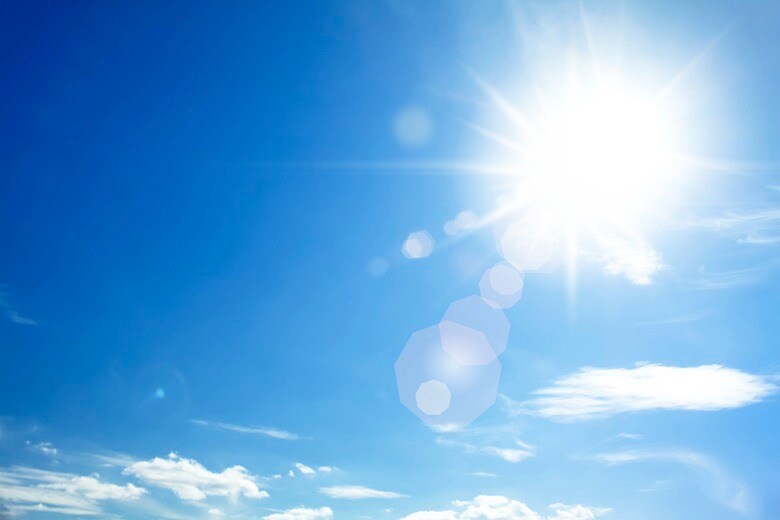 I get asked this question on the regular.  And it does make sense to ask this question.  You want your windows to look clean, and so of course it's good to know at about what time they really start to get dirty again.  However, there are more reasons to clean your windows on the regular than just for the sake of cleanliness.  For example, prolonged periods of being dirty can greatly affect or damage your windows.  In this post we are going to explain some of the benefits of getting your windows cleaned on the regular, and explain the frequency in which they should be cleaned.
Health Benefits of Window Cleaning
Of course, the first and foremost reason to clean your windows is for the simple fact of the way clean windows look.  It's amazing the difference that clean windows make.  Often times we don't realize how dirty are windows actually are until they are cleaned.  But it is remarkable that once they are cleaned the difference.  For example, when the windows are cleaned, a greater amount of sunlight can enter the home.  There have been many studies showing that increased sunlight actually affects our mood.  WebMD states:
Sunlight and darkness trigger the release of hormones in your brain. Exposure to sunlight is thought to increase the brain's release of a hormone called serotonin. This is associated with boosting mood and helping a person feel calm and focused…Without enough sunlight exposure, a person's serotonin levels can dip low
Here are some of the other benefits of increased sunlight exposure:
Can help with anxiety-related disorders and panic attacks
Causes a person's skin to create Vitamin D which plays a large role in bone health
Can help in prevention of – colon cancer, Hodgkin's lymphoma, ovarian cancer, pancreatic cancer, and prostate cancer
Sunlight can also help with rheumatoid arthritis, systemic lupus erytematosus, inflammatory bowel disease, thyroiditis
Now of course, I'm not saying that you are going to have all these problems if you don't clean your windows.  But it's very important to realize that there are many benefits of increased sunlight, and having clean windows can increase the amount of sunlight into your home.  Which in turn will have health benefits for you.  Often times after I've cleaned the windows of a home, the client will remark on how amazed they are of the amount of sunlight that is now coming through their windows!  And how bright the rooms are now.
Benefits of Window Screen Cleaning
There are other benefits to cleaning your windows though.  These benefits come more so from clean screens, than clean windows.  Whenever you get your windows cleaned, you should always make sure that your screens are cleaned as well, which is why we always include screen cleaning in our services.  But why?  What benefits are there to having clean screens?
Well when you open your window, you of course allow a breeze into the home.  This is a very good thing.  It feels great, and you allow fresh are into the home.  But, if your screens are dirty, what will happen?  The window will pick up dust particles as they pass through the screens, and come into your home.  What affect can this have on your home and your health?  ACHR News states:
The U.S. Environmental Protection Agency (EPA), the National Academy of Sciences (NAS), the American Lung Association (ALA), and the American Heart Association (AHA) all agree that exposure to fine particles impairs breathing and increases the risk of asthma attack, stroke, heart attack, and other serious illnesses. The EPA estimates that controllable levels of fine particles contribute to 17,000 premature deaths and over 12,000 hospitalizations in the United States each year.
Once again, you can definitely see the advantages of doing what you can to decrease the amount of harmful dust particles that enter your home.  So cleaning your screens has an impact on the amount of dust in your home, and therefore, it can affect your health as well.  That's why a window cleaning in Las Vegas must include screen cleaning.  It's too dusty here to not have those screens cleaned as frequently as the windows.  But now that we've seen the definite health benefits of cleaning your windows on the regular, the question still lies.  How often should I clean my windows?
Often times you will hear a simple response to this question.  And the typical response is once every 6 months.  But I feel that it's important to not just throw out an arbitrary number, but really look at the reasons behind getting your windows cleaned regularly.  We'll also go over why some windows should be cleaned more, and why others less, specifically with reference to Las Vegas conditions.
Why 6 months is a good number?
Las Vegas has something that is very constant, very powerful, and affects your windows tremendously.  And that something is the intense sun.  Las Vegas on average has a whopping 292 days of sunlight.  That's a VAST majority of the year where the sun is shining down on your home.  85% of the year to be exact.  So what affect does that have on your windows?
When dirt gets on the windows, it's not really that big of a deal.  But after time, the sun's intensity will begin to bake the dirt and debris into the window.  This mixed with the fact that Las Vegas has extremely hard water, and you quickly realize that your windows can become very hard to clean, very quickly.
Once the hard water has fully set onto the windows, it's not going to come out.  And when I say it won't come out, I mean it.  Before it's completely set, a window cleaner can remove the water spots with steel wool.  But often times, the window cleaner will charge more for this.  Once the water spots are completely set though, the only way to get it out is to get it buffed out by someone.  Basically, this is a window repair, so obviously you would end up spending more money for this unfortunately.
This is why it's so important to make sure that you're getting your windows cleaned on the regular.  If the water spots set, you can have a much larger problem on your hands.  So 6 months is a good amount of time to prevent this from happening.  If a window is not in direct sunlight, than you many even be able to go for a longer period of time, perhaps around a year.
But when should you clean your windows more frequently than 6 months?
Really, this comes down to a cosmetic and preference situation.  Basically, there are windows in which you always want them to not just look good, but to look GREAT!!  For example, say you have a wall of windows overlooking a beautiful golf course, or lake, the mountains, or any other kind of landscape.  You would obviously more likely want these windows cleaned more frequently.  After 6 months, the windows will definitely LOOK dirty.  And they may have looked dirty for a few months.  So to avoid this, you may decide to clean these windows every month, or every 3 months.  Whatever you decide.
High Traffic Areas
You may also want windows cleaned more frequently that are in high traffic areas.  Maybe you like to relax in your living room and look out the windows.  You want them to always look clean.  Or maybe when you have company, you all usually congregate in a specific area.  You want the windows in that area to always look clean.  But there are other reasons as well.
Maybe you have a sprinkler system nearby certain windows.  You may want those cleaned more.  Why?  Because the water in Las Vegas is very hard, and those sprinklers will spray hard water on your windows.  If these windows are also in the sun, you're going to have some windows with some very hard water spots.  And if you wait too long, you may never get them out!  So definitely something to think about.
What if you have windows that lay directly in the sun? The sun may shine on the dirt, and look horrendous. Trust me, I've seen this before!  But really, as I said before, all this comes down to is preference.  Which window do you personally feel needs to be cleaned more? Just remember though, if windows get dirty quicker, and they're in direct sunlight, there's more potential for them to get damaged.  And damaged windows means more money to clean.
Summary
You should clean your windows regularly.  This will help with your overall well-being.  When you clean your windows regularly it will affect the amount of light and dust you allow in.  And it will also prevent your windows from harmful and expensive damage.  So don't forget to clean your windows preferably every six months, especially here in Las Vegas.  You should look into cleaning some windows even more frequently.  You won't regret that you did!